Proactive property care with Tampa-based Sunrise Landscape
When you need commercial maintenance services, Sunrise Landscape isn't just here to help. We're your complete landscape partner in the greater Tampa region.
With more than 40 years in business and multiple award-winning projects to our name, we have the irrigation, fertilization and pest control experience to stay a step ahead of your needs. Whether you're the owner or a property manager, we're your partner who helps you "set and forget" your property care because we'll be there to manage it all for you.
We'll keep your property in top condition with:
Rigorous quality control
We regularly examine your entire property and note any potential concerns—before you're even aware of them.
Specialized horticultural knowledge
Our team has experts in every area of plant care, allowing us to find solutions to every potential challenge.
Proactive communication
We tell you what we're doing and why we're doing it, as well as provide you with frequent updates and reporting.
Environmentally friendly solutions
As leaders in the green industry, we provide irrigation techniques and products that fully utilize available sunlight, water and power to make your landscaping more sustainable.
Our team of experts
Sunrise Landscape expertise and knowledge goes well beyond lawn and plant care—we cover of every aspect commercial landscape maintenance. Our team includes:
Arborists
Agronomists
Certified pest control applicators
Horticulturalists
Licensed irrigation professionals
When you partner with us, you can rest assured our specialists can solve your property's landscape issues—and prevent them from coming back in the future.
Our services: c
ommercial landscaping in the greater Tampa Bay region
Serving businesses and communities of any size.
End-to-end landscape maintenance: mowing, pruning, weeding, mulching, and more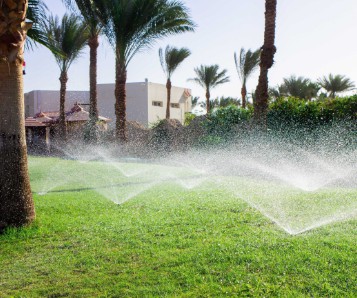 Water management and irrigation system maintenance
Fertilization, pest control and horticultural services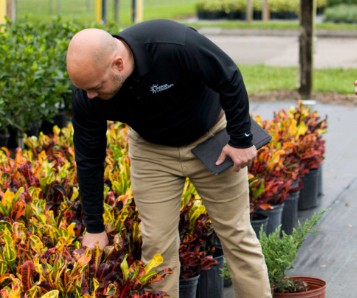 Specialized horticulture, floriculture, and arboriculture consulting
Let's Grow Together
If you're ready for a perfectly manicured property, gorgeous flowerbed or sculpted shrubbery, our commercial landscape specialists are ready. We proudly serve Tampa, Bradenton, Gainesville, Lakeland, Sarasota, St. Petersburg, Wesley Chapel, Ocala, and the surrounding areas. Give us a call at (813) 985–9381 or complete our contact form.